Do you want to regain control over your life, or have a loved one who is struggling to get around like they used to? BEK Medical Inc. can provide you with the home mobility products and installation services you need to make mobility easier inside the comfort of your own home. At BEK Medical Inc., our mobility and accessibility experts are capable of installing stairlifts, wheelchair platform lifts, ramps and handrails, residential elevators, and so much more.
When you call BEK Medical Inc. for help with home mobility installation services, we will begin by speaking with you about which products might work best for your specific situation. If you have stairs that are giving you trouble, stairlifts might be your best bet. If you can no longer open and close doors with ease, automatic door openers may help to make life easier on you. Our residential elevators can make moving between floors a breeze, while pool and spa lifts will allow you to enjoy a quick dip without worrying about the difficulty of getting in and out on your own. You can trust that we won't pressure you into buying any equipment you don't need. Instead, we listen to you and make professional recommendations based on what you tell us.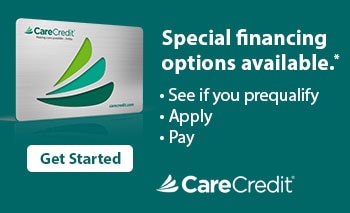 Whether you have been thinking about adding ramps and handrails to your home or you feel as though you could benefit from stairlifts, BEK Medical Inc. has plenty of available products that are beneficial to those with mobility issues. By utilizing our home mobility installation services, you can make it much less stressful to navigate around inside of your home and give yourself the freedom you used to enjoy. From wheelchair platform lifts to autolifts and everything between, we would love to find and install the right mobility products for your specific situation. Call BEK Medical Inc. at 915-599-1129 today to learn about all of the home mobility installation services we can offer to you at this time.
Stairlifts
There are many people who could benefit greatly from installing stairlifts inside of their homes. Whether you are getting older and have trouble using the stairs or are suffering from an injury…
Wheelchair Platform Lifts
If you are required to use a wheelchair, then you know how difficult it can be to navigate between the different levels of your home. Without a platform lift, it is just about impossible for you to move…
Ramps & Handrails
The wheelchair ramps available through BEK Medical Inc. are available in a range of different lengths and styles to fit your situation. While there are some people who can benefit from small, portable…
Patient Lifts
Throughout the course of a day, a patient receiving treatment inside of a medical facility or at home may need to be moved or repositioned on numerous occasions. Between moving a patient from one…
Residential Elevators
By installing a residential elevator in your home, BEK Medical Inc. can make it simpler than ever for you to get from one floor of your home to the next. All you will need to do is step in your elevator…
Automatic Door Openers
The physical act of opening and closing a door can be challenging for those who use a mobility device, such as a wheelchair, or those who simply can't get around like they used to. If you or a loved…
Pool & Spa Lifts
Not everyone is able to climb in and out of a pool or spa, but considering the fact that hydrotherapy is a great way to help aching joints and muscles, finding a way to do so safely can be truly beneficial…
Autolifts & Vehicle Modification
Interior & Exterior Vehicle Lifts Traveling with a wheelchair, power scooter or other mobility device can present some unique challenges. Most vehicles aren't outfitted with the space or capabilities…