Choosing the right mobility solution for your home can be difficult. There are many products for you to consider, all with their own pros and cons. One solution many patients and caregivers find success with is a ceiling-mounted patient lift. 
If you think a ceiling-mounted patient lift might be right for you and your home, BEK Medical can get you set with a top-quality lift and professional installation in El Paso and Dallas. Our ceiling-installed lifts are excellent options for restoring accessibility throughout your home. 
Ceiling-Installation Patient Lifts
Ceiling lifts are commonly used in medical facilities to move patients around the room. They operate via motorized tracks mounted on the ceiling that hold a sling, where you can sit to be repositioned or move elsewhere. A ceiling lift makes it easy for a caregiver to move you or for you to move yourself to different areas of a room. 
Using a ceiling-mounted patient lift is safe and easy. You're easily able to lift up and move to access a wheelchair, other furniture, or other rooms with mounted tracks. At BEK Medical, we can customize your ceiling lift to hold you comfortably and take you wherever you'd like to go in your home. 
Our team has years of experience installing ceiling-mounted lifts. We can have yours up and running in your Dallas or El Paso home in no time with no damage done in the process. 
Interested in learning more about ceiling-mounted patient lifts or getting one for your home? Contact BEK Medical for assistance today!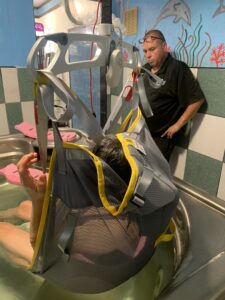 Services Contact
"*" indicates required fields