If you are required to use a wheelchair, then you know how difficult it can be to navigate between the different levels of your home. Without a platform lift, it is just about impossible for you to move up and down the stairs with your wheelchair. BEK Medical Inc. in El Paso & Dallas TX can make this problem a thing of the past by offering wheelchair platform lifts and performing in-home installations. Once you have had a wheelchair platform lift installed, you will be able to move up and down your staircase with your wheelchair without issues, giving you a renewed sense of freedom and more overall mobility throughout your home.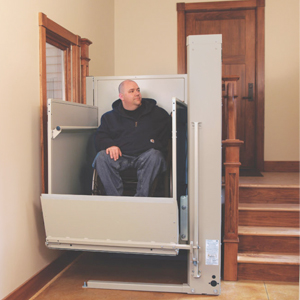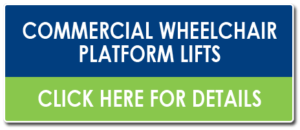 At BEK Medical Inc., we can provide you with vertical and inclined wheelchair platform lifts for both indoor and outdoor use. While some people have come to us hoping to have inclined platform lifts installed on their residential staircase, there are others who have asked us to provide wheelchair platform lift installation services for more accessibility to a deck or patio outside. Either way, BEK Medical Inc. can set you up with the incline platform lifts that will work best in your particular situation.
When you have a wheelchair platform lift installation completed by BEK Medical Inc., we make sure the job gets done right with long-term safety in mind. Whether you want to look at vertical platform lifts or incline platform lifts that move along the edge of a staircase, we've got you covered. We can even custom fit a wheelchair platform lift to almost any area of your home without making any major modifications. We can also make it so that your wheelchair platform lifts fold away when you aren't using them, ensuring that they're never in the way. Best of all, each of our products comes with warranties, and the service and support of the BEK Medical Inc. team.
If you feel as though you could potentially benefit from using one of our wheelchair platform lifts, get in touch with BEK Medical Inc. by calling 915-599-1129 today.
Commercial Vertical Platform Lifts View PDF
Bruno Vertical Platform Lifts View PDF