Accessibility is important to consider when you own or manage a commercial pool. Elderly individuals, people with medical conditions or injuries, and others with limited mobility can greatly benefit from swimming and deserve to be able to use your pool just like anyone else.  
With a commercial pool lift from BEK Medical, your pool will be safe and accessible to users with poor mobility. Our lifts are ADA compliant, fulfilling the requirement that any commercial pool must have a sloped entry or pool lift. We can also provide commercial pool lift installation for customers in Dallas and El Paso.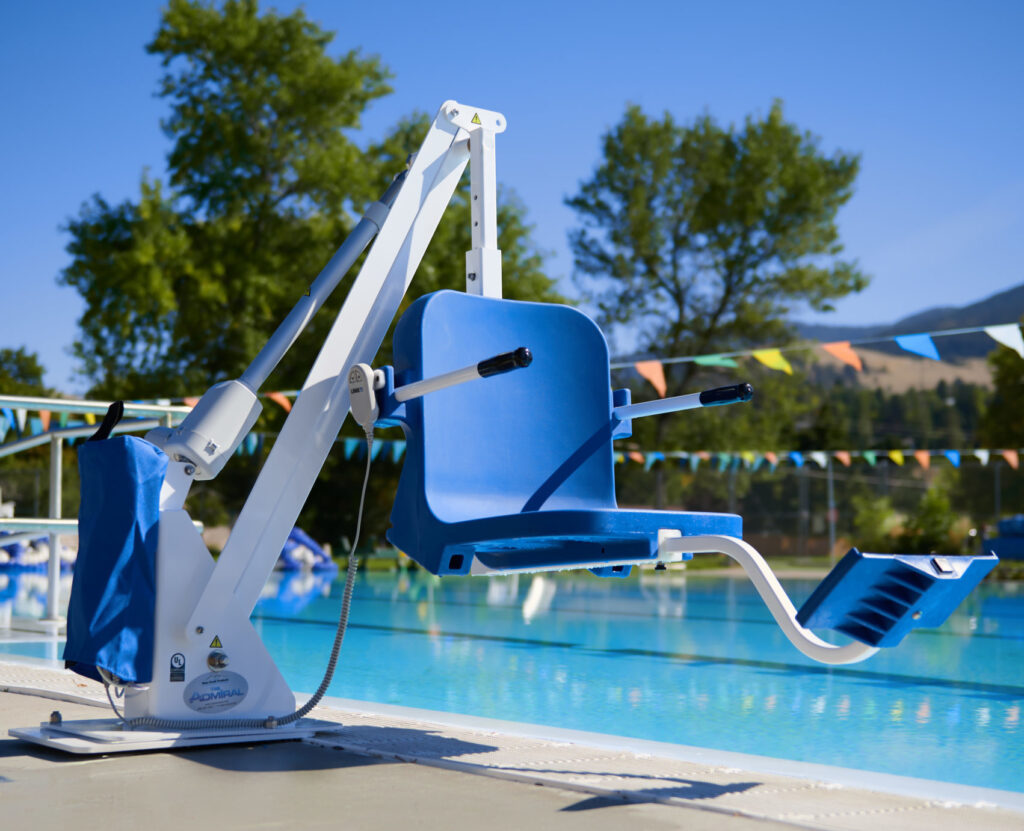 Commercial Pool Lifts
Pools are a great amenity to offer at an apartment complex, hotel, school, community, medical facilities, or in other public areas. If you're going to have a commercial pool though, it must be accessible to individuals with disabilities. Having an accessible pool will also let people know that you care about all your customers. 
Navigating the law when it comes to commercial pool accessibility can be confusing. Save yourself the trouble of trying to figure out all the requirements by purchasing an ADA-compliant commercial pool lift from BEK Medical. All our lifts meet the requirements of the law and offer safe and secure access to your pool. 
The BEK team can also provide professional commercial pool lift installation if you're in the Dallas or El Paso area. Most of our lifts are easy to install, but we can make custom modifications for unique spaces.  
Let the experts help you choose and install the right commercial ADA-compliant pool lift for your space. Get in touch with BEK Medical today to learn more about our pool lifts and installation services! 
Services Contact
"*" indicates required fields