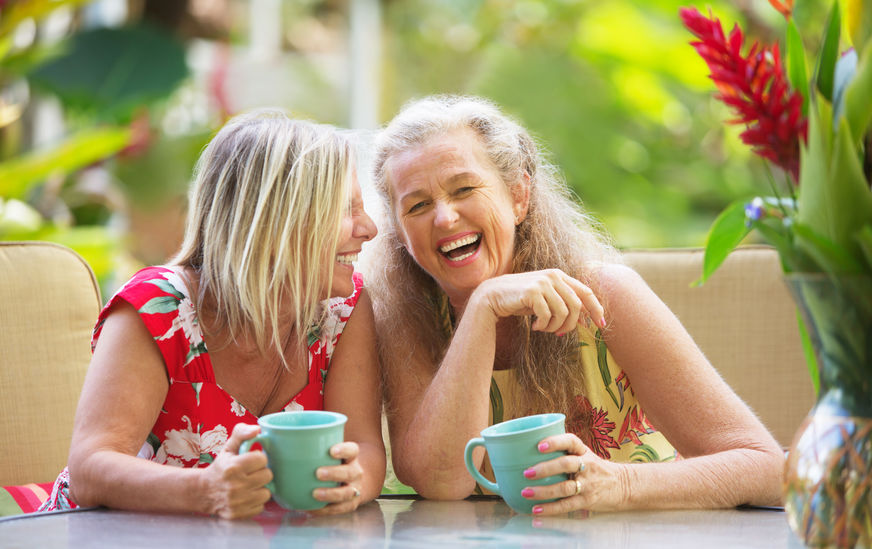 You've heard it before – laughter is the best medicine. But have you stopped and thought about what that might actually mean? There are many mental and physical benefits of laughing. Humor helps people release stress and diffuses difficult situations. It is also easily accessible! You can laugh anywhere at any time.
Here are a few reasons why you should incorporate more laughter into your life:
LAUGHTER IS LINKED TO 
LOWER RATES OF DEPRESSION
, strengthens relationships, and an overall increased mood. IT HAS MANY OTHER MENTAL HEALTH BENEFITS, 
INCLUDING
:
Inspiring a positive outlook: 

For people faced with chronic health issues and other concerns, laughter helps them see the bright side of things and the humor in any situation.

Enhancing memory:

 It's important to stay mentally alert as we age, cracking jokes helps keep the mind alert and sharp.

Reducing stress:

 Laughter provides an emotional release that diffuses stressful situations.

Coping Mechanism

– Stressful situations can negatively impact your health. Laughter provides a natural source for stress relief and is a healthy coping mechanism. 
THE BENEFITS OF LAUGHTER AREN'T LIMITED TO MENTAL HEALTH, HOWEVER. LAUGHTER HAS A NUMBER OF PHYSICAL HEALTH BENEFITS AS WELL:
It boosts the immune system: 

Mental and physical health are interlinked, and laughter 

bolsters the immune system

 by reducing stress hormones and increases infection-fighting hormones. 

It helps with pain management: 

Laughter floods the body with endorphins, nature's own pain relievers. Endorphins give the body a natural high that also helps boost your energy and mood.

It can even help with diabetes management:

 

Studies

 show that laughter can lessen glucose levels in the blood.

Internal workout- When you laugh, your abdominal muscles are contracting, which helps build your abdominal wall. 
How to add more laughter into your life: 
Look on the bright upside– In difficult situations, it is easy to focus on the negative aspects. Although it can be challenging, try to think about the best possible outcome of finding the humor in the situation. Try not to take everything so seriously. It takes more muscles and energy to frown as it does to smile! 
Check out a comedy special– Need a little laughspiration? Try checking out a comedy show or funny sitcom. With a wide range of movies and tv shows available, you can find the perfect gut-busting film! 
Share your laughter– Have you recently heard a funny joke? Pass it on to friends and family. Sharing a laugh with someone you love helps build stronger bonds and can help relieve stress for the both of you. Everybody knows laughter is contagious, so sharing a laugh with someone else will help spread the joy and make someone else happy. 
Spend time with pets– The joy that a pet brings can quickly put a smile on your face. Whether you have a cat, dog, or another kind of furry friend- be sure to spend time playing with them. 
With this in mind, we hope you can find more time to create laughter and joy in your life; after all, it is medicine!  BEK Medical offers a variety of equipment that helps seniors stay well. Give us a call at 915-599-1129 to find out more. 
Be sure to check out our blog for updates and healthy lifestyle tips!