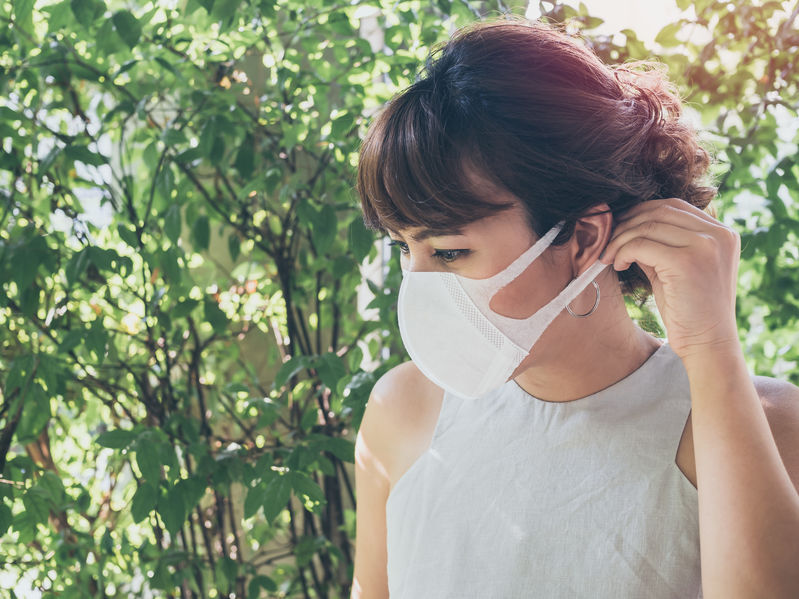 With the official start of summer just days away and the weather becoming increasingly warmer, many people are inclined to head outdoors for some much-needed fun in the sun. While many states, including Texas, are still recommending social distancing due to COVID-19, there are still many ways to safely enjoy the great outdoors.
Here are a few safety tips to practice this summer: 
Continue Social Distancing 
Warm weather usually means backyard parties, BBQs, and beach getaways. These are all still possible, but it is essential to be mindful of your state's current rules and regulations. According to the Texas Department of State Health Services, Texas is in Phase III of reopening. This means more businesses will be reopening, and activities are becoming more available. 
Find more details about the state's reopening here. While going outside to participate in outdoor activities, remember to continue to practice social distancing. According to the CDC, people should remain at least 6 feet away from each other during this time. 
Hygiene 
Practicing proper hygiene like washing your hands frequently, and wearing face masks are the best ways to prevent the spread of infectious diseases. It is recommended to continue to wear a face mask, especially when you will be around groups of people. There are many different options for face masks. BEK Medical provides face masks, face shields, and hand sanitizer. It is also important to moisturize your hands after washing them. Continuous hand washing can be tough on skin, without using a proper moisturizer it can lead to dry, cracked hands. 
Use Sunscreen 
Remember to wear sunscreen, especially when going outdoors for extended periods of time. Wearing sunscreen is a crucial step to maintaining your health. Sunscreen helps prevent skin cancer, keep a smooth and even skin tone, and reduce the damage from the sun's UV rays. 
Here are a few activities to enjoy outside: 
Walking/ Running/ Cycling– This is a great way to get some exercise and connect with the outside world. You can choose paths in your neighborhood or find areas where there aren't many people. Remember, while practicing these activities to try to keep your distance from others and be mindful of the surrounding area. 
Backyard Party– Many people are hosting their own barbecues and celebrations in their backyards with immediate family. 
Hiking– Whether you are an avid hiker or a beginner, you can find a trail that coincides with your level of experience. While many people are staying indoors, it is important to get fresh air and natural light. Going outside and connecting with nature can help reduce stress, boost overall mood, and help you relax. 
Remember to be mindful of the surfaces you encounter while going outside. Use hand sanitizer when you are unable to wash your hands and do not touch your face until you are able to clean your hands properly. 
By using these tips, you can do your part to help slow the spread of COVID-19, all while enjoying fresh air outdoors. 
BEK Medical is dedicated to the health and safety of our customers. We provide a wide range of medical supplies for a variety of needs. We have face masks, face shields, and infrared thermometers available to keep you and your family healthy during this time. Visit our website or find us in-store at our El Paso, Dallas, or our newest store located in Far East El Paso.