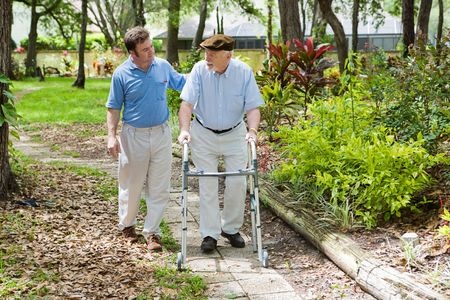 As we age, normal changes in our eyesight, balance and health can make a fall more likely. And according to the CDC, one out of every three individuals over the age of 65 falls each year. While none of us like to think that a fall can happen to us, it is important to know what you can do to maintain your independence after an accident.
Talk to Your Doctor
Regardless of whether or not you are injured during your fall, it is important to talk to your doctor about what happened. There are a variety of factors that can be affecting your balance, including medications you are taking, changes in your vision and foot problems. Ask questions, be honest with your doctor about your health and follow the advice they give to stay healthy and reduce your risk of a second fall.
Keep Exercising
One of the worst things that a fall can do is make you lose your confidence, but it is important not to let a fall keep you down. The better your physical condition, the more quickly you will recover, so don't stop exercising just because of your accident. As you heal, work to maintain and strengthen your muscles. The worst thing you can do is reduce the amount of time you spend out and about in the hopes of preventing another fall, so make a point to stay active, even if you need to use a cane or walker to do so.
Create a Safe Home Environment
Falls are a regular part of aging, but there are plenty of precautions you can take to make your home safer. We recommend looking around each room in your house for throw rugs and cords that can be tripped over, picking them up and moving them out of the way. You can also install grab bars in the bathroom to keep you steady when getting in and out of the shower and rearrange furniture to make room for you to use a walker or cane for support.
From mobility products like walkers and canes to bathroom safety equipment, BEK Medical has everything you need to reduce the risk of a fall in your home. Visit us online or shop with us at one of our two Texas locations to find everything you need to recover from a fall.