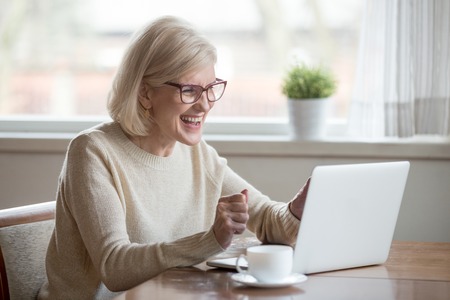 February is also  National Senior Independence month, which means it is a great time to emphasize maintaining an independent lifestyle.
Here are a few ways seniors can become more independent:
Increase socialization– It is easy to get used to doing the same mundane tasks from day to day, but it is important to switch things up by stepping out of your comfort zone. Try to get active by spending time with friends, family, or signing up for a local class. This will give you an excuse to get out of the house and meet new people. You're never too old to make new friends!
Consider using rideshare service– Some seniors may not drive or find difficulty driving but this shouldn't stop you from getting out. With services like Uber and Lyft, you can book a ride in seconds. They also have special options for people with wheelchairs or other mobility equipment.
Get a job– So the last thing most people want to do after retirement is to begin working again, but there are many options for recent retirees that can be quite rewarding. Getting a part-time job is a great way to socialize and gain independence. A few job options for seniors include:
Consultant– With many years of experience under your belt, companies will value your expertise. Consider staying on at your old company on a consulting basis or reaching out to other businesses in your industry. Whichever you choose, consulting will allow you a flexible schedule and the opportunity to continue doing what you know best.
Tutor– If you're a retired teacher or have an expertise in an academic field, tutoring is a great option. Helping students raise their grades, prepare for the SATs and learn tough subjects can be a rewarding way to spend your time. And you can take on as many or as few students as you like to create exactly the type of experience you're hoping for.
Healthcare and Wellness-As the senior population continues to grow, the fields of healthcare, fitness, and wellness grow to meet their health needs. And there are many jobs available at hospitals and clinics that don't necessarily require a specific degree or certification, such as administration and maintenance. For positions that do, such as a nurse's aide or medical assistant, you can often get your certification from your local community college.
Take up a hobby– Now is a great time to explore your passions and find things that you truly enjoy. You can also try to connect with people who enjoy the same things. There are a variety of ways to connect with like-minded people through various social networking applications. Meetup is an easy-to-use platform that allows people to look for groups that are interested in the same thing. This is an easy way to find classes, tours and visit new places.
Declutter your home– Organizing your environment can be a great way to make
steps towards independence. This allows you to see your home in a better way and also reduces the chance of injury due to falls. Organizing things on your own may be a bit overwhelming so don't be afraid to enlist the help of friends, family, or a professional cleaning service.
Get Tech Savvy– With the start of a new decade,
there is no better time than now to prepare by getting up-to-date with technology. While you don't need to be a tech wizard it is a good idea to have a full understanding of how to operate a smartphone and computer. There are services that provide free tutorials or classes for those that need a little help navigating technology. Apple offers free courses on all of their products in-store.
We hope these tips will help encourage you to become more independent or find new ways to maintain it. BEK Medical has everything you need to maintain your quality of health and freedom as you age. For more information about the products we carry, visit us online or give us a call at 915-599-1129.
Be sure to check our blog often for healthy lifestyle tips and more!