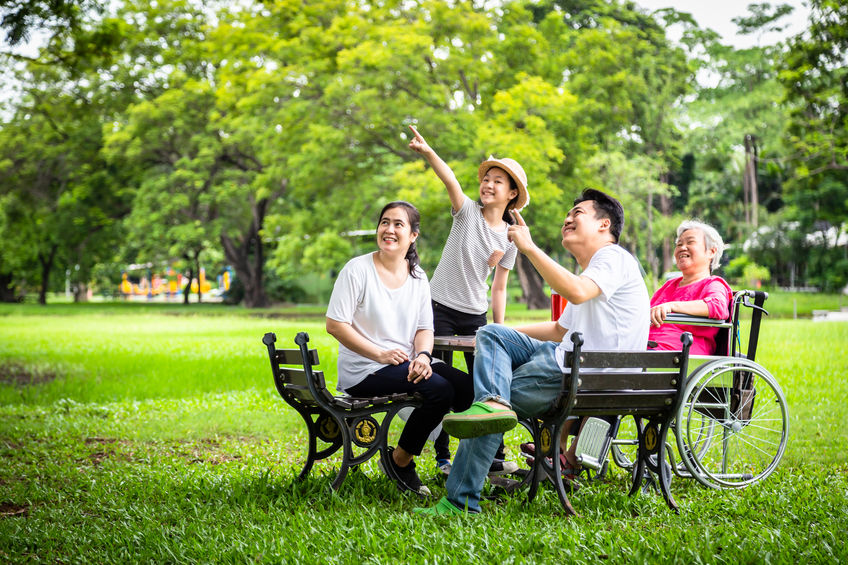 The spring season is in full gear, and everyone deserves to spend some time in the great outdoors having fun with their loved ones. Whether you rely on a wheelchair, walker, scooter, or another mobility device to get around, you are not limited to the activities you can participate in.
Here are a few accessible springtime activities anyone can enjoy!
Go Bird Watching
Spring is when many birds return from their winter migration, making it a perfect time for birdwatching! Depending on where you live, you may be able to do this in your own backyard, but if not, there are plenty of accessible trails and parks available to the public. A quick Google search can tell you all the accessible nature trails in your area, and you can bring a friend with you for extra support and company.
Explore a Farmers Market
If you want to get outdoors to enjoy the weather but you also love shopping, a farmer's market is the perfect place to do both! It's a great opportunity to check out some fresh food, produce, and local art like pottery, knit products, or even paintings to decorate your space for the new spring season.
Most farmer's markets will have handicapped parking available if you need a spot closer to the front, and the aisles should be wide enough to fit a larger mobility device through with ease so you can enjoy your experience with little to no stress.
Plan a Picnic
What better way to welcome the spring season than planning an outdoor picnic in the park with your loved ones? Pack up your favorite food, outdoor activities, and games, and spend the afternoon under the sun's warm rays. Many local parks have accessible picnic areas, so check before you go to ensure you have what you need.
At BEK Medical, we know it can be challenging to enjoy springtime activities when you've suffered an injury or can't endure long walks and hikes like you used to. Our mission is to provide people with the proper medical and mobility supplies to live a normal and comfortable life. From outdoor scooters and powerchairs to our vehicle modification services, we can make your life easier so you can enjoy time with your family and friends doing the activities you love.
Contact us today with any questions regarding our products, and stop by in-store to test them out for yourself!