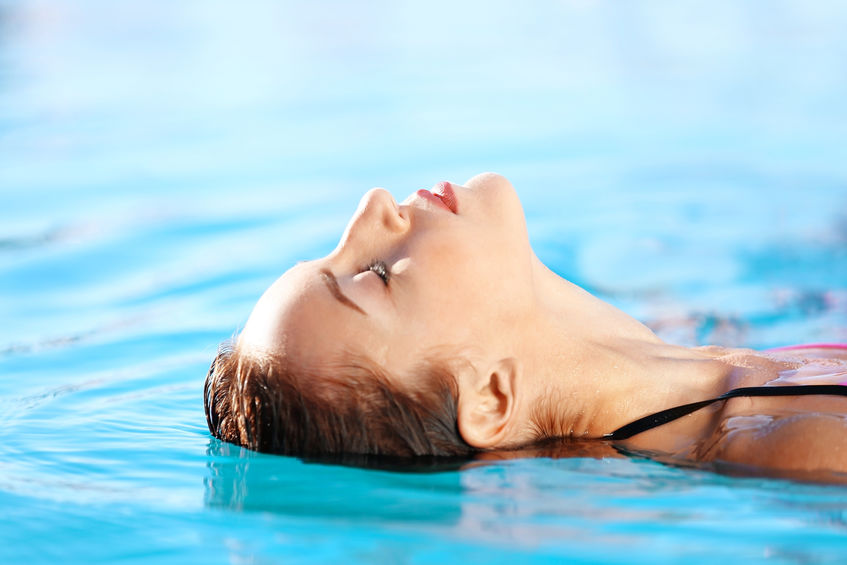 Swimming is one of the best types of exercise a person can get. It's a fun and effective full-body workout that gets your heartrate up, builds strength, tones muscles, increases endurance, facilitates weight loss, and relieves stress. Because it's a low-impact activity, swimming is especially great for individuals suffering from joint and muscle pain, limited mobility, injuries, and other chronic issues that make high-intensity exercise difficult. The only issue is that sometimes pools are not as accessible to these individuals, which makes it harder for them to engage in hydrotherapy.
Fortunately, there are ways to make your residential or commercial pool more accessible to everyone. Take a look at a few good options to consider below!
1) Stairs with Handrails
Having pool stairs with handrails, as opposed to ladders, will help swimmers get into a standing position upon pool entry and exit. The rails can provide support and balance to ease you in and back out. If you add stairs to your pool, just make sure the specifications and measurements follow ADA guidelines.
2) Zero-Entry
Instead of any stairs or ladders, a zero-entry pool has a gradual slope from the deck or patio into the water. This type of entry is often called a beach entry, as it mimics how you would enter the water from the beach. In fact, zero-entry features are often designed with a beach aesthetic, with sand or natural stone. Zero-entry is ideal for swimmers of all ages and with a range of medical conditions. For additional support, you can outfit the sides of the entry with rails too.
3) Pool Lift
A pool lift is a mechanical platform that lowers you into the water from the deck/patio area. Lifts can be motorized, manual, or battery-operated. There are models that are simple platforms, designed to assist aquatic wheelchair users, as well as models with a sling or chair seat for the swimmer to sit and be lowered into the pool.
If you're looking to upgrade your pool's accessibility this summer, BEK Medical can help. We offer custom pool and spa lifts for commercial and residential pools throughout El Paso, Dallas, and surrounding areas. All of our lifts can be easily installed on any decking surface for immediate use, so you or your guests won't have to wait to take a dip.
Call us today at 915-599-1129 to learn more about our pool lifts and other home mobility services!