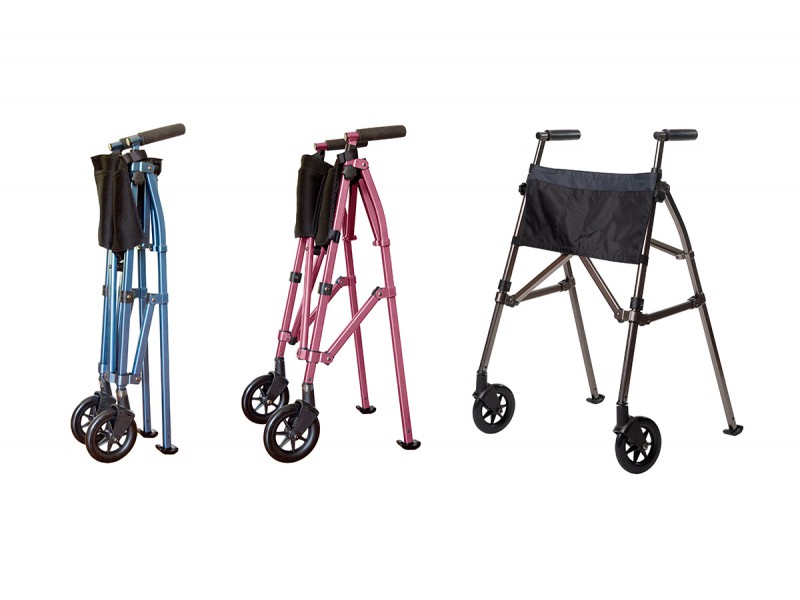 With the weather getting warmer and more time being spent doing fun activities, it might be time to consider purchasing a travel-friendly walker. Canes can only get you so far, and heavy stationary walkers are cumbersome and difficult to pack up in the car.
A lightweight walker that folds up and has front wheels that easily swivel is a great alternative to other bulky mobility products.
Who Could Benefit from a Lightweight Walker?
A lightweight walker is great for people looking to improve their stamina, making it easier to move all day long. They are ideal for individuals struggling with health and mobility issues, such as the elderly or the hospitalized. These walkers are easy to move and less likely to cause strain to muscles or joints.
Active adults can also benefit from these incredible walkers because they are highly portable and give you the freedom to travel through the grocery store or visit family with ease.
Advantages of Lightweight Walkers
It's easier to push and steer a lightweight walker, especially for mobility-impaired individuals. The wheels are designed to guide and turn.
Pushing around a lighter walker all day means that you aren't working your muscles as hard, which allows you to keep moving for longer.
A smaller walker won't get in the way when it's not used, as it fits better in a corner or closet. Many lightweight models are foldable to improve their portability and reduce the amount of space they use.
Even though lightweight walkers aren't as bulky as other heavier models, they can withstand daily wear and tear and last for years at a time.
How to Pick the Perfect Lightweight Walker
When searching for the perfect lightweight walker, you want to ensure that it can be compacted down for easy travel and withstand your weight. At BEK Medical, we supply one of the world's lightest walkers! Our Fold-N-Go Walkers weigh only 8 pounds and can support up to 400 pounds! Unlike traditional walkers, the EZ Fold-N-Go Walker comes with front wheels that smoothly roll over any surface. Unlock the front wheels for increased freedom of movement or keep them locked as stationary wheels.
Don't let your mobility issues affect your traveling this summer. Call us today or browse our website to get your hands on the lightest walker around!