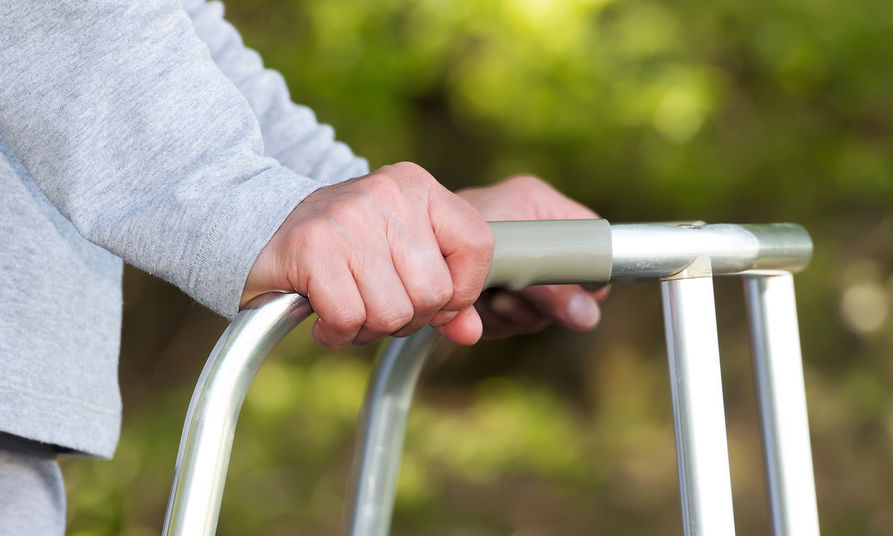 Thanks to innovations in medicine and technology, there is a much wider selection of mobility aids on the market today than there was even just ten years ago. A walker is one of the most common mobility support tools, used to assist individuals of all ages and with all different health afflictions.
But with so many different styles on the market, how are you supposed to know which walker is the best fit for your mobility needs? Let's go over the most common types of walkers to help you make the right choice!
The Standard Walker
A standard walker has four legs with rubber tips (no wheels) and a top rail with two foam handgrips. It is designed for stability, support, and balance. Because you have to pick them up to move, standard walkers work best for shorter distances and indoor use. Many are available in foldable models for easy transport and storage. If you move at a slower pace or need something to support a lot of your weight, the standard walker is your best bet.
The Two-Wheel Walker
True to its name, the two-wheel walker has wheels on its two front legs that move forward when you apply weight to them. They're ideal for individuals who need some weight bearing support, but not constantly. Slow walkers and anyone with limited mobility can benefit from this type of walker.
The Three-Wheel Walker
The three-wheel walker has, as you might've guessed, three wheels—two in the back and one in the front. It offers easier maneuverability than a two-wheel model but is more lightweight than a four-wheel rollator. The widespread back wheels provide stability that suits many elderly individuals and others with mobility limitations.
The Four-Wheel Walker
Also known as a rollator, the four-wheel walker is designed for speed and smooth mobility. Since you need to be able to maintain control, those looking for a walker to lean or otherwise put their weight on should avoid this model. Anyone in need of a little extra support, who is a low fall risk, or who stops often when walking should consider a four-wheel walker. Rollators are often available with a variety of helpful accessories as well, such as adjustable seats, storage bags, and wheel locks.
If you need help deciding which type of walker will best serve your mobility needs, reach out to the team at BEK Medical. We carry a wide selection of all types of walkers, walker accessories, and other mobility aids to get you where you need to go at your preferred speed.
Shop our mobility products online or call today to speak with a specialist about a walker!