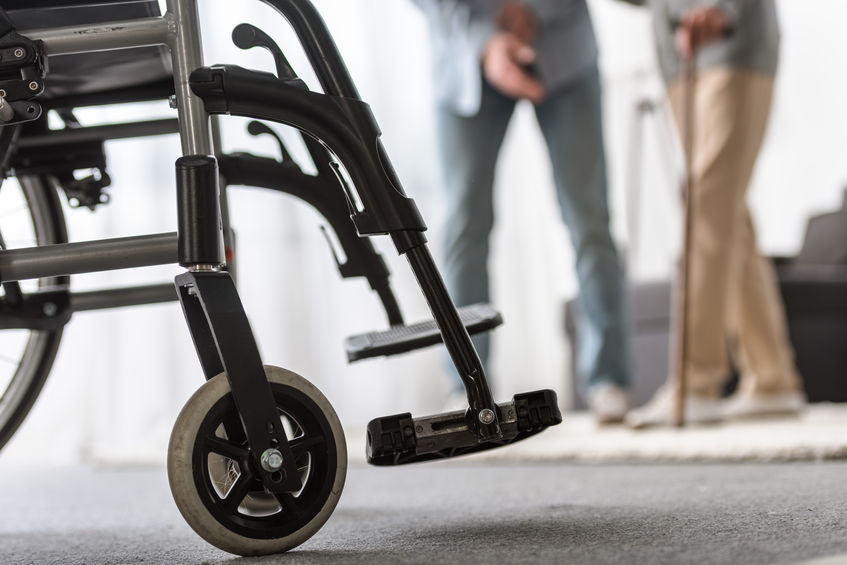 If you own a wheelchair, chances are you rely on it for everyday use. To guarantee your mobility device is reliable and functions properly, you must practice regular maintenance. The maintenance of a wheelchair depends upon the model and the type of use it is subjected to, but standard care tips are required for all wheelchairs.
Here's how to properly care for your wheelchair to stay safe and get the most use of your mobility device.
Daily Care
It is important to observe and regularly inspect the condition of your wheelchair daily so you can ensure it is safe to use. For daily care, you should:
Check the tires: Ensure the tires are still hard and use a bicycle pump to add air if necessary. If the tire pressure is too low, it will require greater effort to move the chair.
Clean any dirt: Be sure to clean any dirt off the wheelchair frame with a damp cloth. Do not store your wheelchair anywhere it can get wet, and ensure that water and dirt don't get into the bearings of the front and rear wheels.
Weekly Care
Along with daily care, a more in-depth weekly inspection is recommended for optimal safety.
Inspect the brakes: Braking efficiency can be impaired by poor placement or an incorrectly adjusted part, low tire pressure, or wet tires. Check these points to confirm that your brakes are working properly.
Adjust wheels: Check that the play and angle of the wheel are adjusted enough so that both front wheels touch the ground and can rotate freely.
Monthly Care
Depending on how often you use your chair, you may have to inspect it for mechanical changes monthly.
Check screws and bolts: Look for screws on the seat back and bolts on the seat, hand rim, x-brace, footrests, front axles, rear axles, brakes, front caster, and pivot. Be sure to tighten any loose screws and bolts that you find. The front caster pivot bolt should be tight but not too tight, or the chair will be hard to steer.
Yearly Care
An annual check by an authorized supplier familiar with the product and how to carry out repairs on it can help prolong the life of your mobility device.
If you have had your wheelchair for many years and notice a lot of wear and tear, it might be time to invest in a new one. At BEK Medical, we supply a wide selection of wheelchairs for all your mobility needs. We have something for everyone from lightweight transport chairs to extra-wide heavy-duty wheelchairs.
Once you decide which wheelchair is right for you, stop by our stores or give us a call to find out what chairs we have in stock!