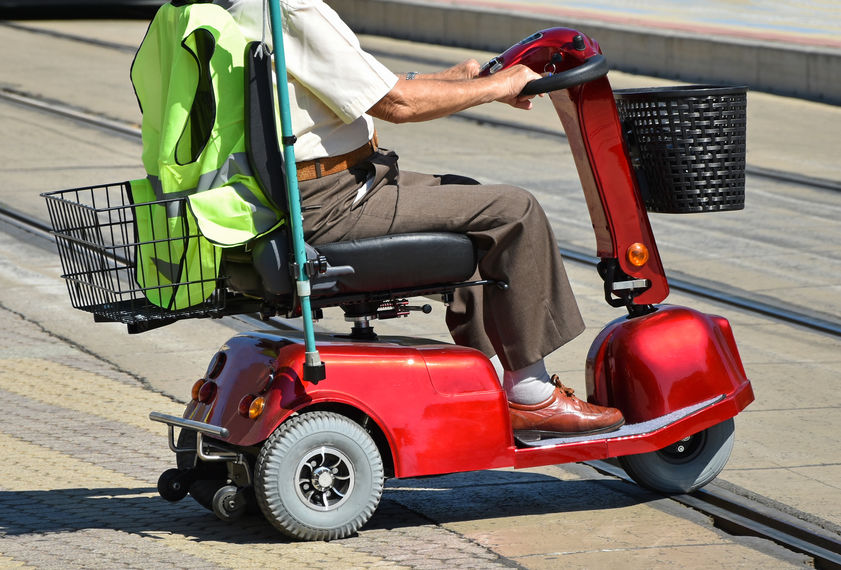 Mobility scooters offer the user the ease of travel. Scooters can be very beneficial for people who find it difficult to walk long distances or have other mobility issues. Mobility scooter are more about giving accessibility to those who otherwise wouldn't have it.
Tips for Choosing the Right Scooter:
Not all mobility scooters are the same. Just like cars, they come in a variety of styles, colors, and have different functions. Before purchasing a scooter, it is important to know what you need in a mobility scooter. If you will be traveling to the grocery store that is a couple of miles away, you will need a chair that can withstand the journey. If you will be using your scooter inside your home, you may want to opt for a three-wheeled chair that provides more room to maneuver throughout smaller spaces.
Portability and Storage
You might find a chair that you like, but what if it is too large to fit in your home? Establish an area where you ill keep your scooter. Measure the area and be sure to shop for a scooter that fits within those dimensions. If you will be traveling with the scooter, you may want to consider finding one that can be compactly folded.
Comfort
Test the chair to check that it is comfortable to ride in. Because you will be spending a lot of time in this scooter it is crucial that it supports you back.
Ease of Use
Be sure that you purchase a scooter that is fairly easy to operate. Excessive buttons or useless functions can be confusing, especially if you don't need them. It is best to test the chair out and see how it operates so you can get the hang of its function.
When selecting a scooter, you'll want to keep in mind what you would like your day to look like. For those who enjoy a more active lifestyle, a scooter that enables them to navigate through the outdoors is ideal. Not all scooters and wheelchairs are built equally. Scooters with smaller wheels are efficient for indoor use but don't make for effective outdoor travel. Here are some scooters to consider if you are planning on spending your summer outside:
This powerhouse packs a punch. With a battery that lasts up to a whopping 21 miles, you'll be able to zoom past everyone (at 8.25 miles per hour). The large 13" wheels are some of the most efficient you'll find and will power over bumps and debris. This scooter is built to last.
Without a doubt, this sport scooter is ideal for summer outings. The large wheels with thick treads enable the passenger to navigate over bumps quite easily. We recommend this scooter because it's high performing and is able to travel 11 miles on one charge. It even has a headlight in the event that your adventure carries into the nighttime. It is also easily disassembled for easy transport.
The four-wheeled maxima is another great option for an active lifestyle. The rugged construction enables this scooter to be a power horse in the outdoors. This is a heavy-duty luxury scooter with ten-inch wheels. The battery charge lasts for 13 miles with top speeds of 5.25 miles per hour. This scooter also includes a headlight. It also supports up to 500 lbs.
BEK Medical offers a variety of different items to help seniors maintain their health both at home and during travel. We offer a wide array of mobility products, rehab equipment, maternity products, and more! Come visit us in our Dallas or El Paso location to check out our mobility products!