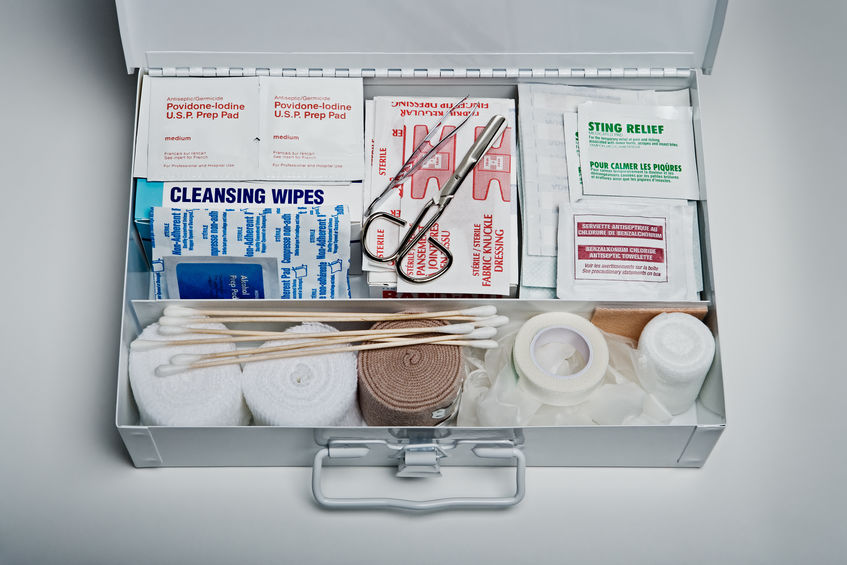 If there's one fact of life we're all too familiar with, it's that accidents happen. From minor scrapes and bruises to major injuries, everyone has faced an unexpected medical situation at home, in the office, or on the go.
Whether it's just a small cut on your hand from a kitchen knife or a second-degree burn on your foot, you should be prepared for all common injuries and medical emergencies, no matter how big or small. Having a first-aid kit on hand in your home, office, and/or car is the best way to do that.
Why Every Home Should Have a First-Aid Kit
Treat injuries promptly.
Being able to access basic medical supplies as soon as a medical situation strikes can make all the difference in your healing. Every second counts in an emergency, so acting quickly to treat an injury or manage it until more help arrives will prevent a minor issue from becoming major or even save a life.
Minimize risk of pain or complications.
Wounds or other injuries that are not treated quickly can lead to more serious and complex complications. A home first-aid kit acts as a first line of care to reduce the incidence of an injury or emergency causing issues such as prolonged pain, excess bleeding, or infection.
Organize everything in one place.
Making a first-aid kit is the perfect way to keep track of important medical supplies and medications at home and while you travel. With a handy kit, you'll have easy, convenient, quick, and if necessary, portable access to basic medical provisions to treat injuries and health issues.
How to Make a Home First-Aid Kit
While there are plenty of first-aid kits you can purchase at the store, making your own allows you to customize the supplies to your activities and anticipated needs. Here is a list of what a basic first-aid kit should contain to get yours started:
Adhesive tape
Standard adhesive bandages
Compress dressings
Antibiotic ointment
Antiseptic wipes
Disposable gloves
Hydrocortisone
Instant cold pack
Gauze/sterile bandages
Tourniquet
Duct tape
Thermometer
Surgical mask
Syringe, medicine cup, or spoon
Hydrogen peroxide
Cough/cold medicine
Digestive medications (laxatives, antacids, anti-diarrhea)
Antihistamine
OTC pain relief medications
Personal prescription medications
Tweezers
Scissors
Flashlight
Aspirin
At BEK Medical, you can get all of the supplies you need for your first-aid kit in one convenient place. We offer all of the at-home medical supplies and equipment you need to make a custom first-aid kit that will have you prepared in case of incident or emergency.
Stop by one of our stores or head to our website to start making your first-aid kit today!